Tuition: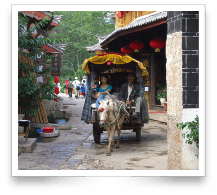 Our classes are priced very reasonably and students can save additional money with extended commitments. You'll be surprised how affordable individualized language lessons can be with NEC.
Please call to discuss your learning goals so we can tailor a plan, and therefore a tuition, that helps you attain your goals.
Locations:
We presently have lessons available in these towns:
Boston
Quincy
Cambridge
Charlestown
Bedford
Bow
Derry
Hudson
Merrimack
Nashua
Quincy, MA
Windham
We will have other locations available throughout Southern New Hampshire and Massachusetts as need arises. Please contact us for more information about upcoming locations and schedules.
Have a group or family of learners? We'll come to you!
For groups of a minimum size, we'll send our teacher to you for your convenience. Please call for further information.
Last year's Summer Camps were a great hit for those who attended them. We're pleased to announce this year's dates. See our Learn...
Continue Reading
We're pleased to be offering this wonderful opportunity at NEC. Students of the Chinese language can now join us to learn Chinese...
Continue Reading
Did you know there is no need to wait to begin learning Chinese? At NEC, classes are begun and proceed according to each students...
Continue Reading