Lessons for Adults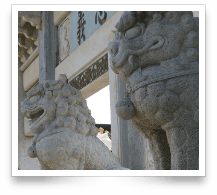 We offer private live Mandarin Chinese lessons for adults that will help you achieve your specific Chinese learning goals.
Our Adult lessons are especially suited for people who intend to use the Chinese language for the purpose of conducting business in China, and cover a wide range of topics and learning materials specifically related to business activities.
Our Chinese courses are based on your level, pace, and learning style. Tell us your Chinese learning goals and we will design a personalized and professional study plan for you!
Lessons for Teens
Our Chinese lessons for teens are specially designed for young adults from 10 to 17 years old. We develop personalized study plans designed for each teen's Chinese learning style and pace.
Our study plan is based on proven Chinese language acquisition theories for teens. In our Chinese lessons, we offer a variety of interesting topics that make learning Chinese effective and fun for teens! Chinese lessons at NEC can be one of the best investments you make for your child's future. Give your child the tools to succeed in life!
Lessons for Kids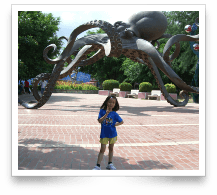 The earlier your kids start learning Chinese, the easier it will be for them to master the language. These courses help children (from 3 to 9 years old) learn Chinese while playing games and discussing topics.
We develop a personalized study plan for kids learning Chinese based on each child's learning style and pace. Choosing kids Chinese lessons at NEC is one of the best investments you can make for your children's futures.
And don't miss our annual Learn Chinese Summer Camps that we offer!
The Immersion Program – Learn Chinese IN China
At the core of NEC's offerings is the Immersion Program. With short and long-term opportunities, the Immersion Program delivers the invaluable experience of complete immersion within a highly conducive and well-organized learning environment. Attend 2-8 weekly hours of intensive one-on-one Mandarin lessons and learn Chinese with the most efficient program there is.
Read more about learning Chinese in China through our Immersion Program…
Last year's Summer Camps were a great hit for those who attended them. We're pleased to announce this year's dates. See our Learn...
Continue Reading
We're pleased to be offering this wonderful opportunity at NEC. Students of the Chinese language can now join us to learn Chinese...
Continue Reading
Did you know there is no need to wait to begin learning Chinese? At NEC, classes are begun and proceed according to each students...
Continue Reading